Private Label Program
Choosing the right assortment of grass seed is easy with Brown's® and our custom tailored 4' Premium Grass Seed Plan-O-Gram. Our color coded packaging system allows us to customize a unique mix of seed formulas for each customer, region, and application. Our grass seed is easy to use, makes no mess, 99.9% weed free, and packaged in moisture-resistant resealable barrier bags.
It's the choice of turfgrass professionals for a thick, green lawn!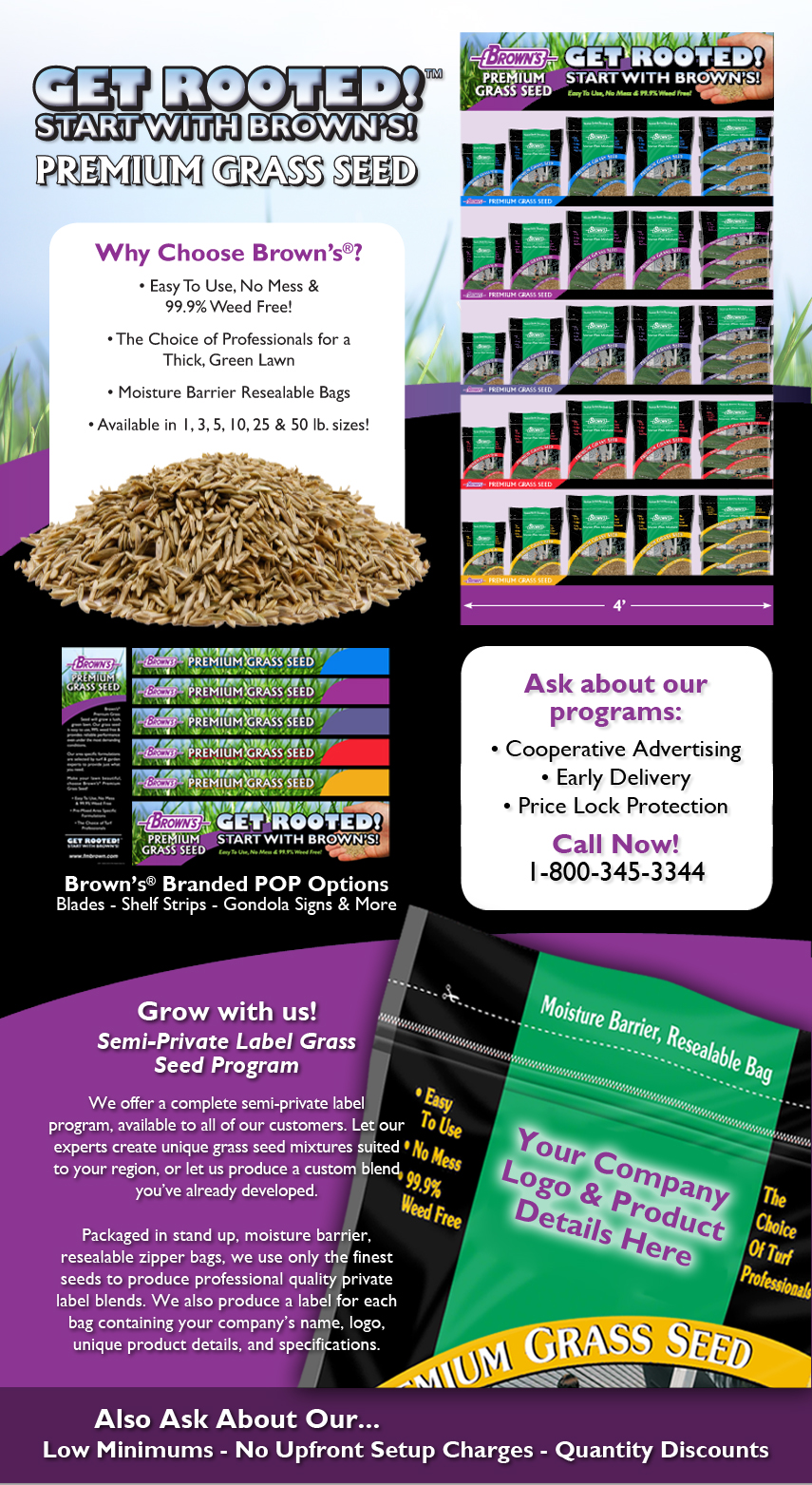 Private Label Program