Brown's
>
Brown's Newsletter Registration
Brown's Newsletter Registration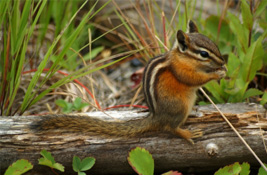 Did You Know?
Chipmunks
Chipmunks have cheek pouches, which help them carry food. Many chipmunk species hoard food such as nuts, berries, eggs and grains for the winter.
Navigate
We're Social
Join our Newsletter
Sign up today and get the latest news and exclusive offers from Brown's®.
JOIN NOW
1-800-334-8816
P.O Box 2116, 205 Woodrow Avenue
Sinking Spring, PA 19608
petinfo@fmbrown.com
© 2021 F.M. Brown's Sons, Inc.