Brown's
>
Brown's Newsletter Registration
Brown's Newsletter Registration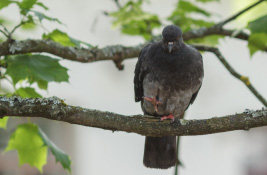 Did You Know?
Pigeons
Pigeons are the only birds who can drink water like people do, sucking it up against gravity. Other birds must scoop up a mouthful of water, then tilt their heads backward to swallow.
We're Social
Join our Newsletter
Sign up today and get the latest news and exclusive offers from Brown's®.
JOIN NOW
1-800-334-8816
P.O Box 2116, 205 Woodrow Avenue
Sinking Spring, PA 19608
petinfo@fmbrown.com
© 2020 F.M. Brown's Sons, Inc.