Brown's
>
Brown's Newsletter Registration
Brown's Newsletter Registration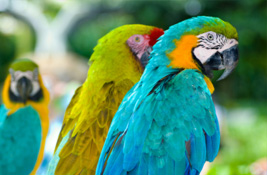 Did You Know?
Parrots
Parrots are omnivores and eat a variety of nuts, seeds, and insects.
Navigate
We're Social
Join our Newsletter
Sign up today and get the latest news and exclusive offers from Brown's®.
JOIN NOW
1-800-334-8816
P.O Box 2116, 205 Woodrow Avenue
Sinking Spring, PA 19608
petinfo@fmbrown.com
© 2021 F.M. Brown's Sons, Inc.