Brown's
>
Brown's Newsletter Registration
Brown's Newsletter Registration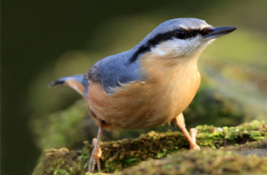 Did You Know?
Wild Birds
An "average" yard is visited on a regular basis by 15-20 bird species. Most birds eat one quarter to one half their body weight in food daily.
Navigate
We're Social
Join our Newsletter
Sign up today and get the latest news and exclusive offers from Brown's®.
JOIN NOW
1-800-334-8816
P.O Box 2116, 205 Woodrow Avenue
Sinking Spring, PA 19608
petinfo@fmbrown.com
© 2021 F.M. Brown's Sons, Inc.