Employment
Brown's® is a one-of-a-kind workplace!
F.M. Brown's Sons, Inc.® is an equal opportunity employer and will not discriminate against any employee or applicant on the basis of age, color, disability, gender, national origin, race, religion, sexual orientation, union affiliation (if any), veteran status, or any classification protected by federal, state, or local law.
January 24, 2020
By Brand Llama
This is Just a Test – Please do not apply to this job.
Apply Now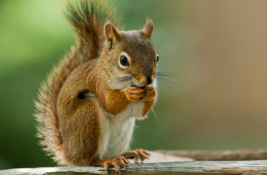 Did You Know?
Squirrels
Squirrels talk using chirps. They also communicate with tail gestures.