Find a Store
The retailers listed below may not carry our entire product offering. Before visiting the store, please give them a call to see if the item you're looking for is available.
• To purchase our Premium Grass Seed, please call 1-800-345-3344.
• To purchase our Premium Pigeon Feed, please call 1-800-334-8816.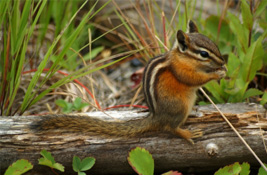 Did You Know?
Chipmunks
Chipmunks have cheek pouches, which help them carry food. Many chipmunk species hoard food such as nuts, berries, eggs and grains for the winter.
Navigate
We're Social
Join our Newsletter
Sign up today and get the latest news and exclusive offers from Brown's®.
JOIN NOW
1-800-334-8816
P.O Box 2116, 205 Woodrow Avenue
Sinking Spring, PA 19608
petinfo@fmbrown.com
© 2022 F.M. Brown's Sons, Inc.